Posted by Sander Berkouwer on June 20th, 2019 |
0 comments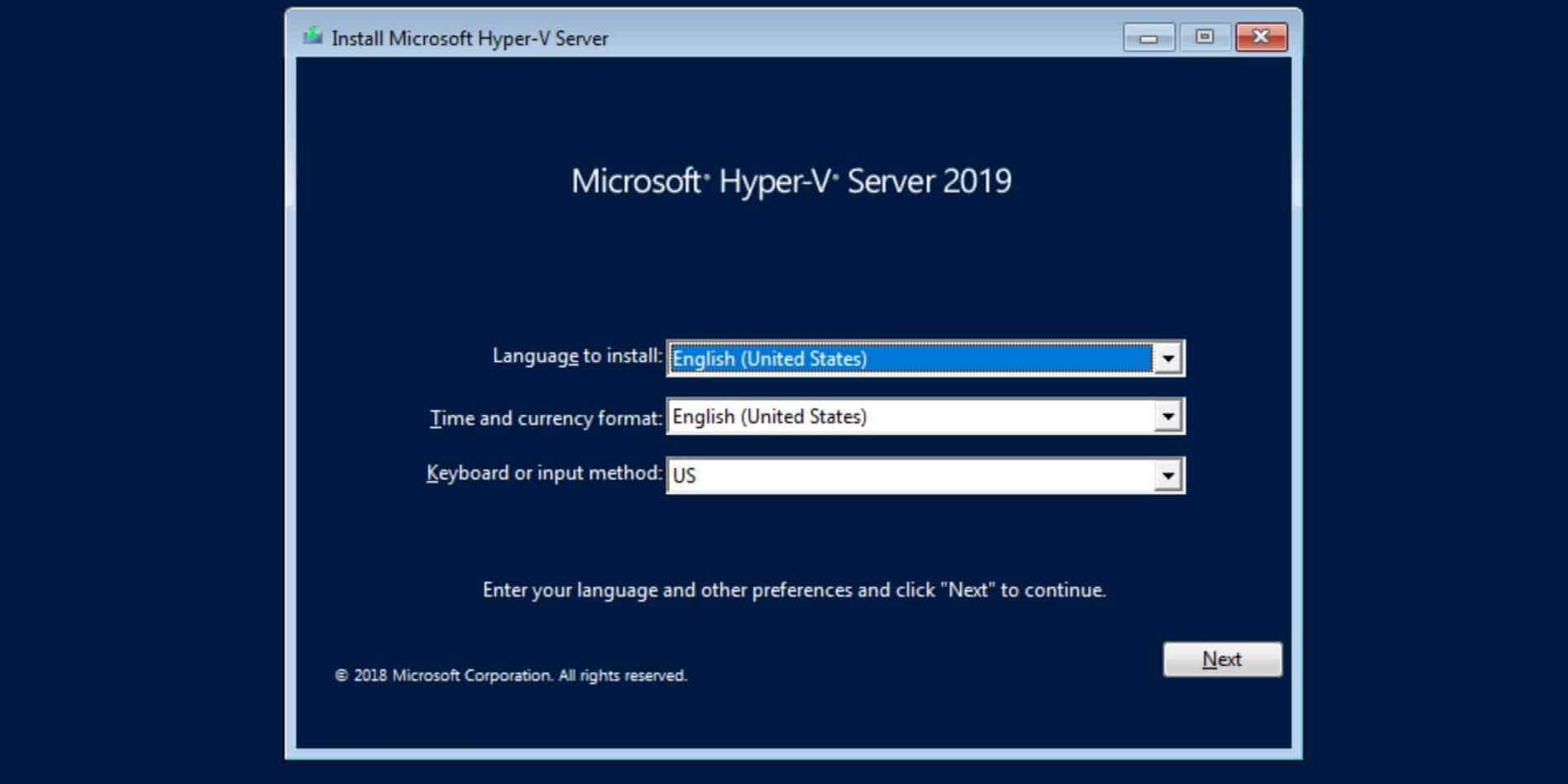 Hyper-V Server 2019 is now (finally) available for download, installation and activation.
How to get it
The x86-64 ISO for Hyper-V Server 2019 is available for free at the Microsoft Evaluation Center.
It is available in Chinese (Simplified), Chinese (Traditional), English, French, German, Italian, Japanese, Korean, Portuguese (Brazil), Russian and Spanish.
Upon installation you will be prompted to activate. A product key is not required.
About Hyper-V Server
Microsoft's Hyper-V Server is a free version and further optimized Server Core edition of Windows Server 2019, that delivers virtualization.
Companying Windows Server 2008 with its preview of Hyper-V, Hyper-V Server 2008 marked the birth of Hyper-V Server. It also came with HvConfig; a command-line tool to manage Hyper-V Server installations. HvConfig could also be copied to Server Core and Full Installations of Windows Server. Later, Microsoft adopted this process and included SConfig with all Server Core installations.
The Windows hypervisor technology in Microsoft Hyper-V Server 2019 is the same as what's in the Microsoft Hyper-V role on Windows Server 2019. It is a stand-alone product that contains only the Windows hypervisor, a Windows Server driver model, and virtualization components. It provides a simple and reliable virtualization solution. However, containers are not supported in Hyper-V server 2019.
The Windows Server 2019 disaster
During the Microsoft Ignite event in Orlando in September 2018, Microsoft announced Windows Server 2019. It was released for two short days, until reported problems lead to the conclusion at Microsoft that the quality of the Operating Systems was sub-par. Several upgrades led to data loss. Windows Server 2019 was recalled. It took Microsoft roughly a month to investigate and remediate the problem, then go through the regular validation and release processes. Windows Server 2019 was successfully re-released on November 13, 2018.
Hyper-V Server took a while longer, through. An additional problem was reported: Remote Desktop wasn't working, non-bootable installation media, etc. These issues have been addressed in the new release. If admins installed the 'October release' of Windows Server 2019, a Remote Desktop fix was available with KB4482887 since mid-March.
After the validation and release processes, Hyper-V Server is now also available. Six months behind Windows Server 2019. Eight months behind the original schedule.
More information:
What's New
Microsoft Hyper-V Server 2019 provides new and enhanced features. However, when looking at the new features for Windows Server 2019, and Windows Server 2019 Pricing, it becomes obvious that many of the improvements in Hyper-V are related to features only available in Windows Server 2019 Datacenter Edition:
Software-defined Networking
Shielded Virtual Machines
Storage Spaces Direct
However, you might benefit from Windows Admin Center.
Tell us!
Are you transferring to Hyper-V Server 2019 for other compelling reasons? Let us know in the comments.