Posted by Sander Berkouwer on September 2nd, 2021 |
0 comments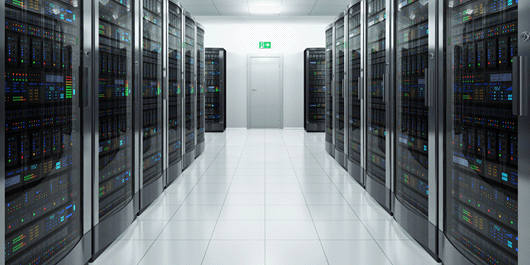 One of the most iconic Server Core versions of Windows Server is not coming back with Windows Server 2022.
Elden Christensen announced on Microsoft's Tech Community that Hyper-V Server, the free hypervisor, will no longer be developed and released. Hyper-V Server 2019 became the last available version of Hyper-V Server.
Elden Christensen is a Principal PM Manager in the Core OS group working on Windows Server. Elden has been one of the core leaders in defining Microsoft's Private Cloud story from its conception and is currently driving Azure Stack HCI. Elden is a high availability (HA) and disaster recovery (DR) specialist who joined Microsoft in 1999. He has contributed to several books, as well as a frequent blogger and speaker at Microsoft events on hyperconverged infrastructure.
Hyper-V Server 2019
With this decision, Hyper-V Server 2019 became the last available version of Hyper-V Server.
It is believed that Microsoft released Hyper-V Server as a response to VMware's free ESXi product. Just like VMware vCenter, the System Center family of products and the Windows Azure Pack (WAP) can be used to centrally manage several hypervisor instances.
While many organizations have opted to deploy the Datacenter edition of Windows Server as their assigned licenses already cover this installation, other organizations use Hyper-V Server to gain the benefits of basic and lightweight virtualization with a free price tag, for pre-production scenarios with short-lived VMs, disaster recovery sites and 3rd party guests.
Hyper-V Server 2019 will continue to be supported until January 2029.
The road ahead
Microsoft is not doing away with the Hyper-V feature. Microsoft's strategic direction for its hypervisor platform is Azure Stack HCI.
Its USD 10 per VM per month price tag and its optional Azure integrations may put off some organizations, but for some organizations it may be a good time to switch their entire virtualization platform to Azure Stack HCI, both their production and pre-production environments.
My opinion
However, I feel for many organizations this change is non-consequential.
When both production and pre-production environments are virtualized using Hyper-V, using Windows Server Datacenter Edition as the hypervisor to license all VMs seamlessly, independent of their lifecycles makes more sense than converting to Azure Stack HCI at this moment.
Further reading
Hyper-V Server 2022 – Microsoft Tech Community
Whatever happened to Hyper-V Server and other Windows Server 2022 questions | ZDNet